Welcome to


This site is best viewed at >1440 x 900 resolution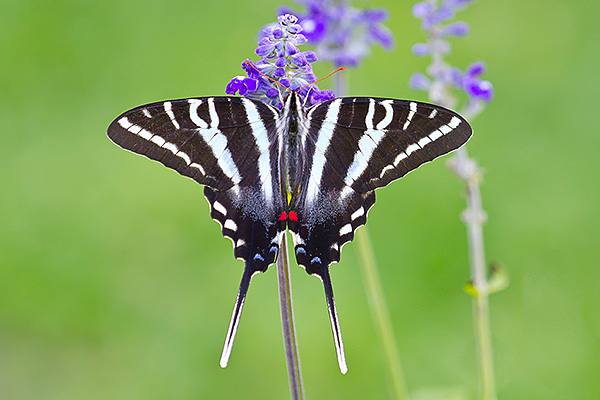 This page is dedicated to the enjoyment of butterflies, some of our world's most beautiful creatures. The species I have photographed here are all Florida-native species, taken from 2008-2013, with each specimen being a beautiful creature in its own unique way. Unfortunately, this kind of simple beauty that butterflies possess can often be overlooked in the busy-ness (business) of life. Thus I created this site to make sure you don't overlook them :)
Equipment:
For those interested in knowing the equipment I use, I started out using a Canon 50D and later upgraded to a Canon 7D. However, now, after more than a decade photographic experience, I have upgraded to all Nikon equipment. I edit my digital images using Adobe Lightroom, Adobe Photoshop CC, DxO PhotoLab, and Neat Image. Click here to see all my equipment.
Image Quality:
All of these photos were taken by me, a photographer and amateur lepidopterist. Because of the fickle nature of butterflies, some these images are only so-so in quality, as many specimens fly-off before I have a chance to really nail a good shot. However, in a few cases the images captured are truly spectacular. As such, I do sell full-size color prints of the better images I have been able to capture, from 8" x 12" all the way up to 24" x 36" in dimensions, if you're interested. I have a large-format, professional-grade printer and I use museum-quality inks and papers of such high-quality that your prints are guaranteed to be fade-free for over 100 years (in accordance with testing done by Wilhelm Imaging Research). Therefore, if you would like to discuss the possibility of obtaining a fine art print of one of these images, please check out the pricing on my Fine Art Photography page, or contact me at my email below.
In General:
For the most part, however, I simply view this website as my "Butterfly Collection," one where I don't have to hurt any animal, but yet I can still "capture & collect" them as a hobby. This is the type of collecting that should be taught in our schools, which is a much more positive form of collection. Hopefully, this type of collecting will be the wave of the future. As I live in Florida, all the Florida-native species are listed here on my site. However, I provide links only to those animals I have actually had the pleasure of photographing myself. I would like to thank Mr. John V. Calhoun, co-author of Butterflies Through Binoculars ~ Florida for assisting me with the identification of many of the species here on this site, particularly the butterflies and the skippers, and I would like to thank Mr. Rick Gillmore for his assistance with the identification of moths.
Get Involved:
If you would like to compile such a collection of your own, I encourage you to visit Butterflies And Moths of North America (BAMONA) and make a checklist of the species endemic to your own geographical location. You will be assigned a lepidopterist (butterfly scientist) in your area who can assist you with positively identifying any species you are unsure of. As a matter of fact, many of the species I have photographed have provided the first documentation of that species for my area. Reporting butterflies you find in your county to BAMONA helps everyone understand the true geographical range of each species. The more people who participate, the greater the knowledge base. You might be interested pusuing in the same endeavor for your area.
In closing, as my own personal collection grows so too will the number of links and thus this webpage, so keep checking back, and thank you for visiting. Enjoy! :)